Cooper Marine successfully manage our Aquabay project, coordinating information with yacht builders, designers and suppliers alike. Bringing valuable experience in construction, technical systems and interior design. Their practical understanding of production, market and owners needs is of key assistance to our projects.
I highly recommend Tom and his team to other luxury project Owners.
Michael Smith, MDwww.aquabay.com.au
---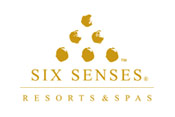 Cooper Marine has been assisting Six Senses with the Project Management of our Boat fleet.
Tom is reliable, and great to work with. We recommend Tom highly.
Sonu Shivdasani, Chairman & CEOwww.sixsenses.com
---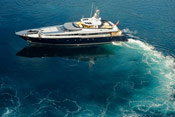 We look forward to working with you and again assisting your exclusive clients in S.E Asia Pacific.
Ed Duboiswww.duboisyachts.com
---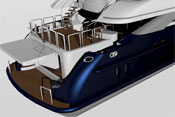 Pacific Rim Maritime are proud of our long association with Cooper Marine across all range of projects and planning from commercial 220m Dry Docks to construction of 43m Super-yachts.
We have worked with Tom Cooper Marine for many years and highly recommend Tom's professional marine experience and project management services.
Rob Stirling, CEO Pacific Rim Maritimewww.pacificrimmaritime.com.au
---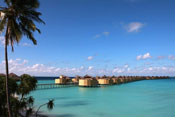 Six Senses would like to thank TCM Marine for their excellent work recently completed on the Six Senses Laamu Maldives project.
The attitude and work ethic was refreshing as is the quality of workmanship. We look forward to the next project. All the very best.
Stuart Ward, Managing Director Projects www.sixsenses.com
---
Our experience proved Cooper Marine a valuable assistance to the project management and construction process.
Plus our project Owners, team and designers always report a successful and enjoyable working relationship with Tom.
From personal experience I can highly recommend Tom as an honest and valuable asset for international projects and Owners.
Dave Warren, Founder of Warren Yachts
---
For 7 years Tom managed and operated our Super-yacht charter operation and together we had outstanding success.
I can highly recommend Cooper Marine to international clients as a substantial benefit for marine project management, marine survey, coordination of the latest technical and design requirements and all levels of professional expertise required in major refit and new yacht construction.
Free Spirit Charters, Geoff Leonard. AM
---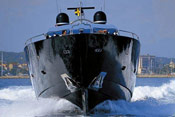 Superyacht Solutions has worked with Tom of Cooper Marine for more than a decade. We are very pleased to recommend his professional services to any prospective boat builder or buyer in Asia-pacific region.
Steve Wicks, CEOwww.superyacht.com.au
---
Argyra researched many resources in the Asia-pacific marine theatre before selecting to work with Tom at Cooper Marine. We find him and his team to be extremely professional, technically and culturally resourceful and a great asset to our projects.  No request has proven too small or too large with the results delivered on time and to budget. We look forward to working with Tom and his team in the future.
Scott Hay, Managing Directorwww.argyra-consulting.com
---
We have worked with Tom Cooper for over 20 years as first when he was an Owner's representative and then later as construction project manager. We have no hesitation in recommending Cooper Marine to provide professional marine consultancy and project management services.
Peter Lowe & Will Hardcastlewww.peterlowedesign.com
---
With over 20 years experience in luxury charter yacht construction and operation, Cooper Marine is hands down Flagship's preferred supplier in the Asia Pacific region.
Michael Davies, CEOwww.flagshipcharters.com.au